Dr. I. S. Jain Memorial Oration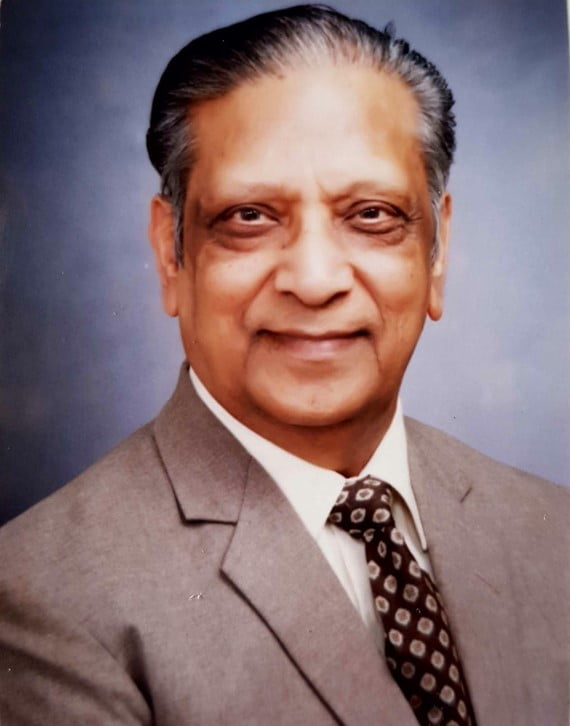 (1929 – 2016)
Legendary teacher, researcher and an unparalleled eye surgeon
Born on 6 June, 1929

1952:

MBBS, K.G. Medical College, Lucknow.
Best graduate (Hewett Medalist) with several distinctions
After a year in Ophthalmology at KGMC he resigned and went to UK; did DO and FRCS.

1954 to 1957:

Worked in Moorefield Eye Hospital, London, St. Paul's Eye Hospital, Liverpool and Ashford Hospital, Middlesex

1958:

Returned to India
Illustrious academic career
Registrar in Irwin Hospital (now LNJP Hospital) he moved to Rohtak as Incharge of a 230 bedded eye hospital.
1971: He became Professor.
1969-1989: Headed the Department of Ophthalmology at PGI.
After his superannuation, he was appointed Emeritus Professor.
Pioneer
1990: President of All India ophthalmological Society (AIOS)
He was instrumental in formation and registration of COS.
He got COS affiliated to AIOS during his tenure as President.
Introduced the concept of running special clinics in India laying the foundation of subspecialties in Ophthalmology.
Credited with creating a unique structured post graduate teaching and training program in Ophthalmology at the PGIMER
In a true sense, he was the guiding force behind the present day Advanced Eye Centre, PGIMER.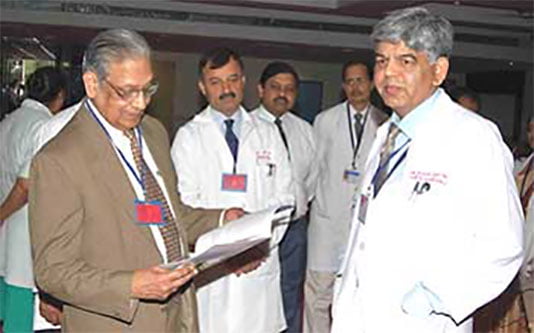 Contributions
Prof. Jain published more that 300 papers that were extensively cited in System of Ophthalmology by Duke-Elder and contemporary literature.
Some of his original observations and contributions include

Beneficial effect of Myopia> 5.0D on diabetic retinopathy.
High IOP and Diabetic retinopathy
CSR: A glucocorticoid effect.
Sympathetic ophthalmia simulating VKH
Extracapsular Surgery in Fuch's Uveitis
Ocular changes in Taka yasu's diseas
Smoking as risk factor for cataractogeneis

At the PGIMER, he headed a programme for the 'Rural reintegration of the incurably blind'.
In the early 1970's, with a group of Rotarians andOphthalmologists Dr. Jain founded a Society for the Care of the Blind which today has taken shape as the Institute for the Blind in Sector 26, Chandigarh.
Teacher for all times………
He trained hundreds of Ophthalmologists who have carriedforward his legacy all over the world, many of his students went on to occupy distinguished chairs and play a major leadership role.
Legacy of Prof. Jain will continue through his students and the several generations of ophthalmologists trained by them.
Prof. I S Jain has left behind a legacy of honesty, integrity, punctuality, equity and excellence.
Dr. I. S. Jain Memorial Oration Awardees